Prevenzione cardiovascolare secondaria: ASA o inibitore P2Y12? - cap 1
Data:
Argomento: Medicina Clinica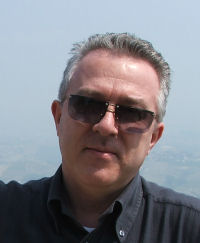 Vari RCT e metanalisi hanno cercato di stabilire se in prevenzione cardiovascolare secondaria sia preferibile l'ASA o gli inibitori del P2Y12 (ticlopidina, clopidogrel, prasugrel, ticagrelor)
In prevenzione cardiovascolare secondaria si raccomanda l'uso di un antiaggregante. Il più usato è l'ASA, ma gli inibitori del P2Y12 sono ottime alternative.
Ma quale scelta è preferibile?
In questa prima pillola vedremo i risultati di vari RCT, in una successiva quelli di alcune metanalisi.
Lo studio CAPRIE [1] è stato il primo trial che ha paragonato ASA e clopidogrel in pazienti con recente infarto miocardico o ictus o arteriopatia periferica. Dopo 3 anni l'end-point primario (ictus ischemico, infarto miocardico e decessi cardiovascolari) si verificò nel 5,32% del gruppo clopidogrel e nel 5,83% nel gruppo ASA (p = 0,043, riduzione del rischio relativo dell'8,7%).
Tuttavia gli studi ASCET e CADET non hanno dimostrato differenze tra ASA e clopidogrel [2,3], ma si trattava di studi di dimensioni modeste.
Nello studio SOCRATES [4], effettuato in pazienti con ictus ischemico acuto TIA non si sono trovate differenze tra ASA e ticagrelor per l'end-point primario a 90 giorni (rispettivamente 7,5% e 6,7%; p = 0,07).
Nello studio TiCAB [5] è stato confrontato il ticagrelor con ASA in pazienti sottoposti a intervento di by-pass coronarico [4]. L'end-point primario (morte cardiovascolare, infarto miocardico, ictus e interventi di rivascolarizzazione) dopo 1 anno dall'intervento si verificò nel 9,7% del gruppo ticagrelor e nell'8,2% del gruppo ASA (differenza non significativa). Non si riscontrarono differenze anche per i sanguinamenti maggiori.
Un altro studio, effettuato sempre in pazienti sottoposti a by-pass coronarico, non ha evidenziato differenze tra ASA e ticagrelor per quanto riguarda la pervietà del by-pass a 12 mesi [6].
Nello studio HOST-EXAM [7] il clopidogrel è stato paragonato ad ASA in pazienti sottoposti a PCI che avevano completo il periodo iniziale di doppia antiaggregazione. Dopo 2 anni l'end-point primario (mortalità totale, infarto, ictus, ricovero per sindrome coronarica acuta ed emorragie maggiori) si verificò nel 5,7% del gruppo clopidogrel e nel 7,7% del gruppo ASA (p = 0,0035). La superiorità del clopidogrel è stata confermata in un follow-up di 5,8 anni [8] con l'end-point primari verificatosi nel 12,8% del gruppo clopidogrel e nel 16,9% del gruppo ASA.
Renato Rossi
Bibliografia
1. Steering Committee CAPRIE. A randomised, blinded, trial of clopidogrel versus aspirin in patients at risk of ischaemic events (CAPRIE).Lancet 1996; 348:1329-1339.
2. Pettersen A-ÅR et al. High On-Aspirin Platelet Reactivity and Clinical Outcome in Patients With Stable Coronary Artery Disease: Results From ASCET (Aspirin Nonresponsiveness and Clopidogrel Endpoint Trial). J Am Heart Assoc2012;1:e000703.
3. Woodward M et al., CADET Study Investigators. A randomized comparison of the effects of aspirin and clopidogrel on thrombotic risk factors and C-reactive protein following myocardial infarction: the CADET trial. J Thromb Haemost JTH2004;2:1934–1940.
4. Johnston SC et al. SOCRATES Steering Committee
and Investigators. Ticagrelor versus Aspirin in Acute Stroke or Transient Ischemic Attack. N Engl J Med. 2016 Jul 7;375(1):35-43.
5. Schunkert H et al Randomized trial of ticagrelor vs. aspirin in patients after coronary artery bypass grafting: the TiCAB trial. Eur Heart J. 2019 Aug 1;40(29):2432-2440.
6. Zhao Q et al. Effect of Ticagrelor Plus Aspirin, Ticagrelor Alone, or Aspirin Alone on Saphenous Vein Graft Patency 1 Year After Coronary Artery Bypass Grafting: A Randomized Clinical Trial. JAMA.
2018 Apr 24;319(16):1677-1686.
7. Koo B-K et al. Aspirin versus clopidogrel for chronic maintenance monotherapy after percutaneous coronary intervention (HOST-EXAM): an investigator-initiated, prospective, randomised, open-label, multicentre trial. Lancet 2021;397:2487–2496.
8. Kang J et al. Aspirin vs. Clopidogrel for Chronic Maintenance Monotherapy after Percutaneous Coronary Intervention: the HOST-EXAM Extended
Study. Circulation. 2022 Nov 7. doi: 10.1161/CIRCULATIONAHA.122.062770.
9. Kuno T et al. P2Y12 inhibitor monotherapy versus
aspirin monotherapy after short-term dual antiplatelet therapy for percutaneous coronary intervention: Insights from a network meta-analysis of randomized
trials. Am Heart J. 2020 Sep;227:82-90.
10. Chiarito M et al. Monotherapy with a P2Y12 inhibitor or aspirin for secondary
prevention in patients with established atherosclerosis: a systematic review and
meta-analysis. Lancet. 2020 May 9;395(10235):1487-1495.
11. Aggarwal D et al. P2Y12 inhibitor versus aspirin monotherapy for secondary prevention of cardiovascular events: meta-analysis of randomized trials. Eur Heart J Open. 2022 Mar 21;2(2):oeac019.doi: 10.1093/ehjopen/oeac019.